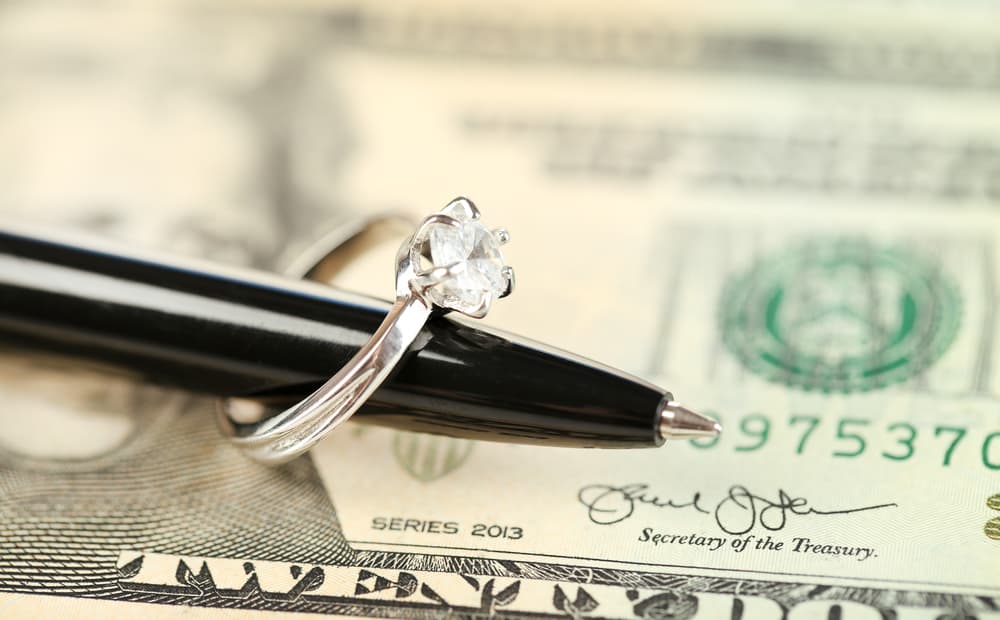 Prenuptial agreements, commonly called prenups, inspire many emotions. For some, the thought may provoke anxiety or anger. For others, it may provide peace of mind and confidence. An Arizona prenup can work to benefit you and your partner. It can give you some certainty and protection in case things go wrong later.
According to DivorceNet, "In Arizona a prenuptial agreement (also referred to as a premarital agreement) is defined as, "an agreement between prospective spouses that is made in contemplation of marriage and that is effective on marriage." A prenuptial agreement can protect you down the line if you and your new spouse part ways in the future."
You probably don't want to think about divorce while you're preparing to get married. However, a premarital agreement can be an important safeguard for your marriage. If you go in planning for everything that could happen, you start your lives together with a better sense of where each of you stands. Having difficult conversations upfront may allow you to improve your communication skills and strengthen your relationship. If you end up divorcing later, you will have a plan in place which can help make the process less painful.
1. Requirements for an Arizona Prenup
Like any legal agreement, an Arizona prenup comes with specific requirements.
The prenup must be in writing
The document must be reviewed and signed by you and your spouse.
It also must come after full disclosure of all your assets and liabilities. Since you are agreeing to how you will divide your property, both of you must understand the full picture of what you are agreeing to do.
This process takes time and effort. Since Arizona is a community property state, this gives you an accounting of what is not community property. This eliminates a big step during divorce and saves you from working through it during an emotionally fraught time.
2. It Should Benefit Both Spouses
Many movies that involve prenups will show you that it protects a rich spouse from having to help his wife after a divorce. In real life, this agreement can help both of you. You and your spouse-to-be should consider your finances before your marriage. If you work together to enter into an Arizona prenup, you can put a plan in place that is beneficial to both of you.
The Arizona prenup should identify and protect the property that matters to both of you. The collaborative divorce process can help you work together. It can also reduce emotional hurt and costs by making a plan from the beginning. Since you're going into your marriage full of love and care, you are both likely looking out for each other's best interests. An Arizona prenup lets you go in with eyes open and with mutual love informing your decisions.
3. It Doesn't Cover Child Support
While you can write an Arizona prenup that covers all of the property and accounts you have, it does not speak to future children. The agreement can't include plans for child custody or child support. These issues are addressed during a divorce, based on the family circumstances at that time.
4. You Design Your Arizona Prenup
No two premarital agreements are alike. An Arizona prenup should never be a cookie-cutter document. Your assets and liabilities are unique. What matters most to you and your spouse will be intensely personal. The agreement should reflect that.
Postnuptial Agreement Arizona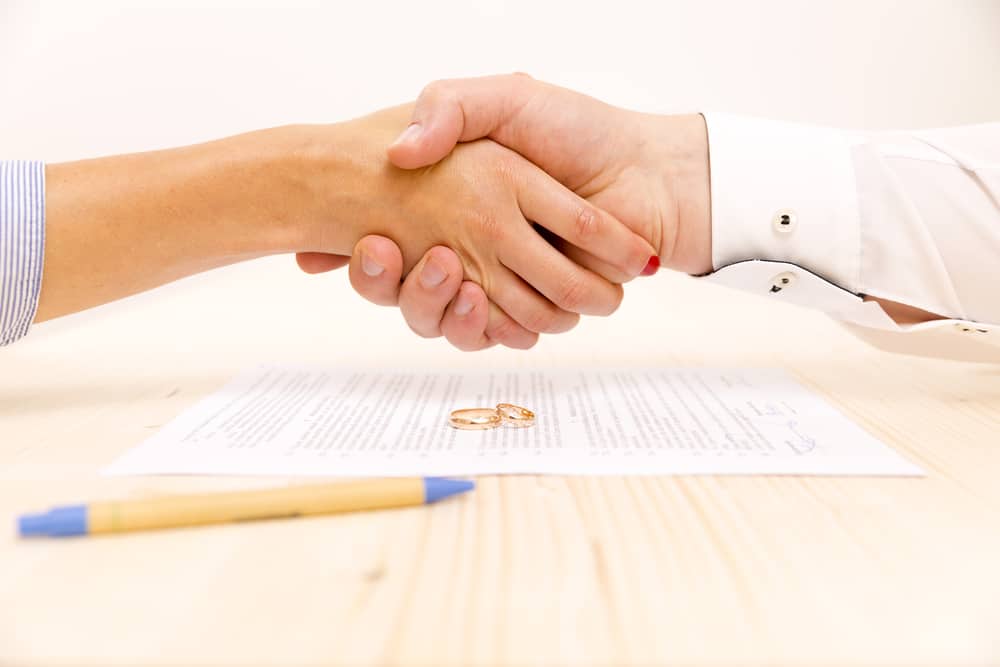 In Arizona, a postnuptial agreement is a legal agreement between a married couple that establishes how their assets will be divided in a legal separation or divorce and the amount of spousal maintenance one spouse or the other will have to pay if the marriage ends. To be more specific, "Postnuptial agreements may include provisions related to division of property and assets after divorce; the parameters for spousal support; division of debts; and what happens to assets after one party's death", according to FindLaw.
At Ogborne Law we prepare postnuptial agreements (post-marital) that help safeguard peoples' income and other assets during and after marriage. In addition, our law firm can also draft domestic partnership and cohabitation agreements for those who aren't married but still want to define their property and other legal rights and commitments.
What is the Difference Between a Prenuptial and Postnuptial Agreement in Arizona?
The difference between prenuptial agreements and postnuptial agreements is that a prenuptial agreement is a pre-marital agreement created before marriage vs., a prenuptial agreement which is a post-marital agreement created after marriage.
See Also:
Ogborne Law Can Help With Prenuptial and Postnuptial Agreements in Arizona
You should work with an attorney to draft your Arizona prenup. They can help you include any information necessary for your situation as well as make sure your document is fully enforceable. If you want to learn more about an Arizona prenup, contact Ogborne Law today.
It is recommended to get legal advice from a postnuptial agreement lawyer that is experienced and knowledgeable in drafting postmarital agreements before executing a postnuptial agreement.
Our service area for prenuptial agreements and postnuptial agreements in Arizona including Paradise Valley, Fountain Hills, Cave Creek, Carefree, and more. We also service many popular Phoenix neighborhoods such as Paradise Valley Village, Desert Ridge, Desert View Village, Norterra, Deer Valley, North Mountain Village, Arrowhead Ranch, Camelback East Village, Arcadia, Kierland, and more.
Engaging with an attorney to protect your family is never an easy step. Whether you need to protect your family from the unthinkable or restructure your family through collaborative divorce, we're here to help. When you're ready to schedule a consultation with Michelle Ogborne, please visit the scheduling page to get started.
The information you obtain at this site is not, nor is it intended to be, legal advice. You should consult an attorney for advice regarding your individual situation. We invite you to contact us and welcome your calls, letters, and electronic mail. Contacting us does not create an attorney-client relationship. Please do not send any confidential information to us until such time as an attorney-client relationship has been established.