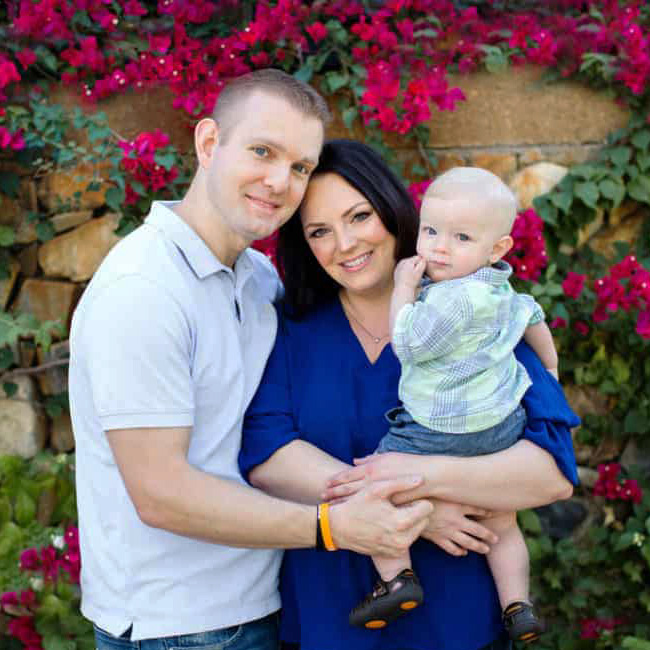 Born and raised in a small town in rural southern Indiana, Michelle was a strong willed child with a deep love of learning. This was transformed when a personal tragedy struck – a close friend committed suicide because he felt powerless to change his situation.
The loss of her friend filled Michelle with sadness and a feeling that there were many things inherently unfair in the world. She felt that she needed to do something about it.
As a result of this commitment, Michelle became a leader within her community at a young age, focusing her efforts on volunteer work and being a champion for those in her life who didn't feel that they had a voice to make things better.
This passion for helping others continued through high school and again when she pursued her Bachelor's degree from the State University of New York at Fredonia.
When she moved to Phoenix, Arizona she continued to be filled by a burning desire to empower people to change their circumstances. As a result, she began working in a Phoenix-area domestic violence shelter, working with women in desperate situations to help them achieve stability and self-sufficiency. Over her time at the shelter, Michelle ascended to become the shelter's director and assumed a role as a broader advocate, working to build community awareness programs around domestic violence.
It was during this time that Michelle recognized that the power to change things was found within the system of justice itself, which resulted in her attending Sandra Day O'Connor College of Law at Arizona State University where she earned her law degree.
Michelle met the love of her life, Ron Ogborne, in 1999 and they were married 5 years later in 2004. In 2017, they welcomed their son to the family and their lives have been a whirlwind ever since!
I love my husband deeply but sometimes we drive each other crazy. The relationship we've had, with it's ups and downs, gave me the insight I needed when I ultimately opened Ogborne Law. I understood the challenges couples face and it's that understanding that allowed me to help them quickly find common goals for their family. – Michelle N. Ogborne
After a brief career working on product liability law, Michelle realized that she needed to return to the roots of why she pursued law in the first place – to help people navigate the complexities through the legal system and empower them to take control over their own lives.
As a result, Michelle opened Ogborne Law in 2012 to provide families with a new way of dealing with complicated and challenging issues. And with her passion for fairness and protecting the children and families, she put all of her focus into collaborative divorce as a tool to help families avoid the potentially destructive outcomes of divorce on their kids.
When I see a family going through divorce using the collaborative divorce process, I feel good. Not because the marriage is ending but because I know that the kids, who are usually the ones hurt the most by this process, have a really good chance at having a positive outcome and good relationships with both parents. And if we can do that every day, I can be proud of who we are at Ogborne Law. – Michelle N. Ogborne
PUBLISHED IN SOSCOTTSDALE MAGAZINE (2020)
~ So Scottsdale
SOUTHWEST RISING STARS LIST (2018)
~ Super Lawyers
SOUTHWEST RISING STARS LIST (2017)
~ Super Lawyers
ATTORNEY OF THE MONTH (JUNE 2016)
~ Attorney at Law Magazine
10 BEST FAMILY LAW ATTORNEYS IN ARIZONA (2016)
~ American Institute of Family Law Attorneys
TOP 40 UNDER 40 FAMILY LAWYERS IN THE STATE OF ARIZONA (2016)
~ The American Society of Legal Advocates
10 BEST FAMILY LAW ATTORNEYS IN ARIZONA (2015)
~ American Institute of Family Law Attorneys
ARIZONA'S TOP RATED LAWYER'S: LITIGATION & PERSONAL INJURY (2014)
~ ALM Legal Leaders
The information you obtain at this site is not, nor is it intended to be, legal advice. You should consult an attorney for advice regarding your individual situation. We invite you to contact us and welcome your calls, letters, and electronic mail. Contacting us does not create an attorney-client relationship. Please do not send any confidential information to us until such time as an attorney-client relationship has been established.