PRENUPTIAL AGREEMENTS IN PHOENIX, ARIZONA
If you are looking for prenuptial agreement attorneys near Phoenix, Arizona, Ogborne Law can help! Our law office is located at 5020 E Shea Blvd Suite 240, Scottsdale, AZ 85254 inside the Paradise Valley Plaza. When preparing for your marriage, the last thing you want to think about what happens if it doesn't work out.
Ogborne Law has worked with many couples to put together prenuptial agreements in a way that is respectful of everyone's feelings while still ensuring that the integrity of individual assets are preserved in the agreement. We understand the potential pitfalls and risks, that's why the team at Ogborne Law is ready to help you build your prenuptial agreement.
WHAT IS A PRENUPTIAL AGREEMENT AND WHAT DOES IT COVER?
A prenuptial agreement is a contract both parties sign before entering into a marriage. It spells out how to divide the assets and property in the event of a divorce. Anyone can benefit from this type of legal protection. It's no longer just for the wealthy.
The best prenuptial agreements cover a wide variety of topics including debt brought to the marriage, family property such as inheritance or heirlooms, your child's inheritance, estate planning, and responsibilities during the marriage. Learn more about what a prenup covers.
PRENUPTIAL AGREEMENT ATTORNEYS IN PHOENIX
At Ogborne Law we prepare prenuptial agreements (pre-marital) and postnuptial agreements (post-marital) that help safeguard peoples' income and other assets before, during and after marriage. In addition, our firm can also draft domestic partnership and cohabitation agreements for those who aren't married but still want to define their property and other legal rights and commitments. For better understanding about the purpose of a prenuptial agreement or how they can protect you, contact one of our Phoenix prenuptial agreement attorneys at our law office located in Phoenix, Arizona.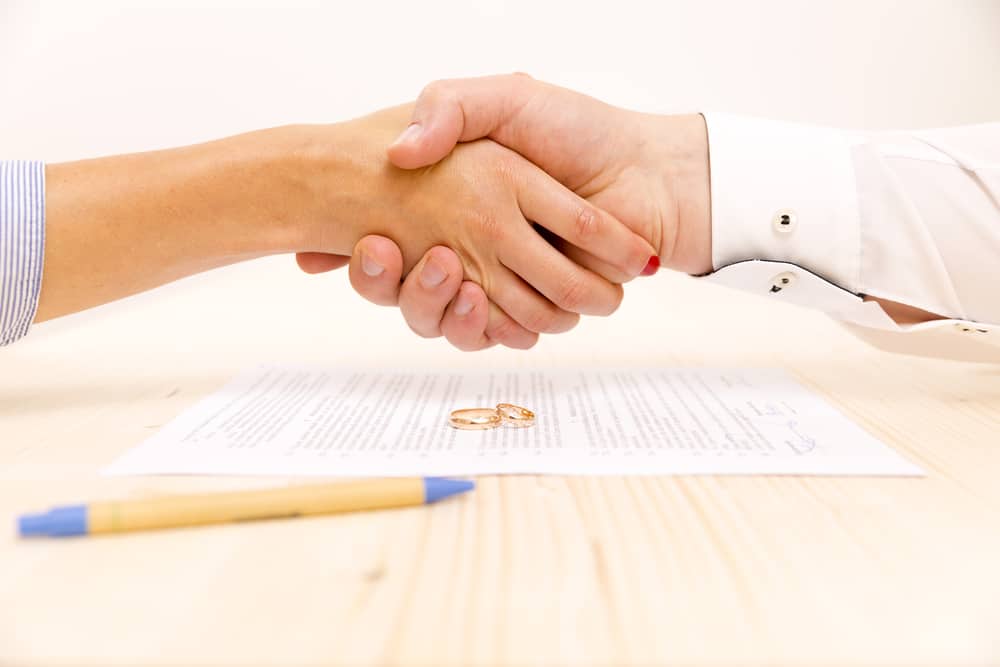 IF YOU'RE CONSIDERING A PRENUPTIAL AGREEMENT IN PHOENIX, HERE ARE 4 TIPS FROM OUR ATTORNEYS:
Start Planning Ahead. Begin the prenup process at least 6 months before you get married to ensure that both spouses have ample time to review the agreement. Last-minute contracts are more expensive, harder to enforce, and can be thrown out by a judge later down the road.
Make your agreement legal and realistic. The goal is to have a premarital contract that is enforceable and provide each party with an understanding of what they will get if the marriage ends.
Research your Arizona state laws regarding marriage and property. Marriage property laws are different from state to state. Ideally, you have a licensed attorney handle the entire pre-martial agreement process from start to finish so you can focus on the exciting wedding to come.
Learn 4 things you need to know about an Arizona prenup. If you need prenuptial agreement help in Phoenix, Arizona, then contact Ogborne Law today to schedule a consultation. Our service area includes many areas of Phoenix, Arizona including Paradise Valley, Fountain Hills, Cave Creek, Carefree, and more. We also service many popular Phoenix neighborhoods such as Paradise Valley Village, Desert Ridge, Desert View Village, Norterra, Deer Valley, North Mountain Village, Arrowhead Ranch, Camelback East Village, Arcadia, Kierland, and more.
HOW LONG DOES A PRENUP LAST IN PHOENIX?
A prenup is a contractual agreement, and like most contracts, the lifespan of the agreement will depend on the specific stipulations included. Typically, a couple's prenuptial agreement lasts for the lifetime of the marriage. In some cases, couples include a "sunset" clause. This is a provision in the agreement that stipulates a preset termination of the prenup after a fixed period. If there is no sunset clause or specific stipulation regarding how long a prenup should last, its lifespan is indefinite.
Both sides may wish for their prenup to end after a certain number of years or want the prenup to last indefinitely. The choice is completely personal and unique to each couple.
HOW MUCH DOES A PRENUPTIAL AGREEMENT COST IN PHOENIX, ARIZONA?
Figuring out the cost of a prenuptial agreement in Phoenix, Arizona will depend largely on your assets, as well as the complexity of the agreement. In many cases, your lawyer will charge by the hour to draw up a prenuptial agreement. However, at Ogborne Law we work on a flat-fee basis according to your needs. The costs can vary from a few thousand dollars to tens of thousands depending on what you need to cover.
The lowest cost you can expect to pay for a prenup in Phoenix ranges from $1,200 to $2,400.  According to BusinessInsider, "Typically, prenups cost around $2,500, but can cost more if you spend a while haggling out various issues." But – that's only the cost if your finances are uncomplicated. Couples negotiating complex issues, or who live in major urban areas like Phoenix, AZ, can expect to pay anywhere from $7,500 to $10,000 per party.
*Disclaimer – These fees are always changing, and this is not an actual quote. If you need an experienced prenuptial agreement attorney contact Ogborne Law to start your initial consultation.
HOW TO GET A PRENUPTIAL AGREEMENT NEAR ME IN ARIZONA?
The best way to get a prenup near you in Arizona is to work with an experienced law firm, like Ogborne Law. We will guide the discussion about how to divide up your assets in the event of a divorce. We recognize that this is not an easy conversation to have. Therefore we will do everything we can to ensure that the process is as painless as possible. We'll ask pointed questions to get you and your partner thinking about what your future would look like if the two of you no longer wish to stay together.
OGBORNE LAW CAN HELP WITH PRENUPTIAL AGREEMENTS IN ARIZONA
It is recommended to get legal advice from a prenuptial agreement lawyer that is experienced and knowledgeable in drafting premarital before executing a prenuptial agreement. Legal counsel isn't required by Arizona but there is a bigger risk that your prenuptial agreement will lead to litigation or be thrown out if the document isn't drafted properly and/or if spouses do not have an attorney. Prenuptial agreements from non-attorneys and online can be drafted poorly and lead to problems. The same goes for DIY prenups.
Consulting with a talented Phoenix prenuptial agreement lawyer who is experienced in drafting and litigating premarital agreements can save you time and money in the future. Contact Ogborne Law today.
Contact Ogborne Law today and let us show you how we can help protect your kids and your family.
The information you obtain at this site is not, nor is it intended to be, legal advice. You should consult an attorney for advice regarding your individual situation. We invite you to contact us and welcome your calls, letters, and electronic mail. Contacting us does not create an attorney-client relationship. Please do not send any confidential information to us until such time as an attorney-client relationship has been established.