Should I Get a Prenuptial Agreement?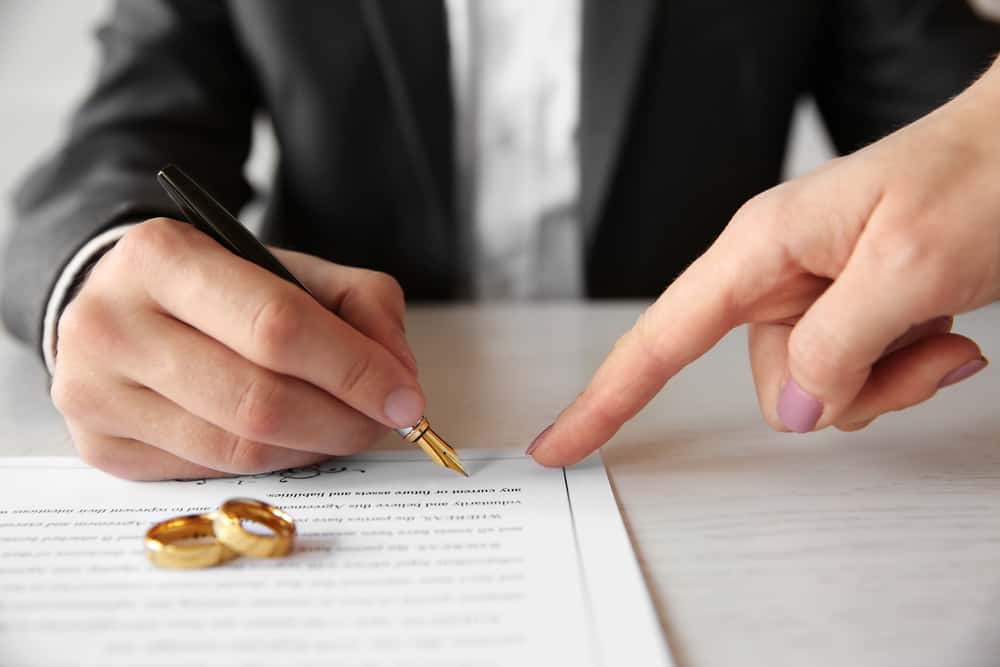 A prenuptial agreement can benefit both sides of a relationship. By incorporating a pre-marital agreement in your wedding plans, you can strengthen the marriage by opening the door for honest communication about the realities of marriage and finances. This will encourage a stronger, healthier relationship that can stand the test of time.
Contrary to popular belief – prenuptial agreements offer a wide variety of benefits for couples preparing for marriage. Here's what you should know about the benefits of a prenuptial agreement.
Should I get a prenuptial agreement?
While lacking in romance, premarital agreements are a common, and important, step before marriage. Unfortunately, we often misperceive prenuptial agreements as only for those who are anticipating a divorce. This is simply not true.
Prenups will establish the rights of both parties in the event of divorce, but the benefits of this type of agreement for a couple go much further than this. Premarital agreements are a great way for couples to have an open and honest discussion regarding their finances before they say "I Do".
Most Common Reasons That Make a Prenup Important
So how can you tell if a prenuptial agreement is right for you? Here are some of the most common situations that can benefit from choosing to include a prenup in your marriage plans.
Higher Net Worth
If one partner has a significantly higher net worth, a prenup is a smart choice. This ensures that your significant other is marrying you for love and not money.
Remarrying
It's important to consider a prenuptial agreement if this isn't your first time walking down the aisle. With a prenup, we can address your legal and financial responsibilities from a previous marriage. This guarantees that we protect both current and former obligations.
Relieve Stress
Making the decision to get a prenuptial agreement simply makes sense and can alleviate unnecessary stress in your relationship. Even with a solid marriage, with no chance of divorce, a prenup won't change anything within the relationship. Thereby providing coverage in the event of an unexpected split.
Deep in Debt
If one partner is carrying a significant debt load, a prenuptial agreement can protect you from becoming responsible for this pre-existing financial obligation in the event of a divorce.
Protection for Business Owners
If you own a business or are in a partnership, a prenuptial agreement can prevent your significant other from becoming an unwanted business partner or forcing the sale of the business in the event of a divorce.
Protection for Your Estate Plans
By choosing to incorporate a prenuptial agreement in your wedding plans, stipulations can be put in place to ensure your estate plans are followed. Prenups can give you the peace of mind that your wishes are carried out as you have planned without questions or objection.
Ogborne Law -The Trusted Name for Comprehensive Legal Services
Ogborne Law commits to providing personalized attention to each and every one of our clients. Our dedication to developing a lasting relationship with our clients has helped us earn our valued reputation over the years.
Our collaborative approach to marital agreements ensures fairness and offers protection of the interests of both sides. This unique approach allows us to offer a wide range of services to protect the interests of both parties.
If you are interested in learning more about how we can help with your prenuptial agreement needs, click here to contact us and book your complimentary phone consultation for a prenuptial agreement today!
Engaging with an attorney to protect your family is never an easy step. Whether you need to protect your family from the unthinkable or restructure your family through collaborative divorce, we're here to help. When you're ready to schedule a consultation with Michelle Ogborne, please visit the scheduling page to get started.