ESTATE PLANNING
If you are searching for estate planning attorneys near Phoenix, AZ, Ogborne Law can help. Our law office is located at 5020 E Shea Blvd Suite 240, Scottsdale, AZ 85255 inside the Paradise Valley Plaza. Estate planning is a process where you create a safety net to protect your family, your assets, and yourself from life's unexpected events.
At Ogborne Law, we believe that effective estate planning addresses a wide variety of issues to protect what really matters to you.
A last will and testament is a legal document used to communicate a person's final wishes concerning dependents and possessions. Simply stated, a last will and testament outlines what to do with a person's possessions after they pass away. Learn more about Wills in Arizona
A trust is an arrangement that allows a trustee, or third party, to hold assets for a beneficiary or beneficiaries. They can be arranged in multiple ways and can be setup to specific how and when your assets pass to beneficiaries. Trust can avoid probate ensuring your beneficiaries gain access to your assets quicker than they would if they are transferred using a will. Learn more about Trusts in Arizona
PROBATE ADMINISTRATION
Probate administration, after a loved one dies, allows for the management and distribution of the loved one's assets. The process of probate includes filing a will and estate administration. Don't let the State of Arizona decide how your property is distributed.
REQUEST OUR ESTATE PLANNING GUIDE
You want to protect your family. Will they be protected if you're no longer here? Download our guide and be ready.
WHAT IS ESTATE PLANNING IN ARIZONA?
Estate planning, in the simplest form, is a process used to designate who should receive your assets and handle your affairs after you die or become incapacitated.
Estate planning definition: "Estate planning is the act of preparing for the transfer of a person's wealth and assets after his or her death. Assets, life insurance, pensions, real estate, cars, personal belongings, and debts are all part of one's estate", according to InvestingAnswers.com.
ABOUT OUR ESTATE PLANNING ATTORNEY IN ARIZONA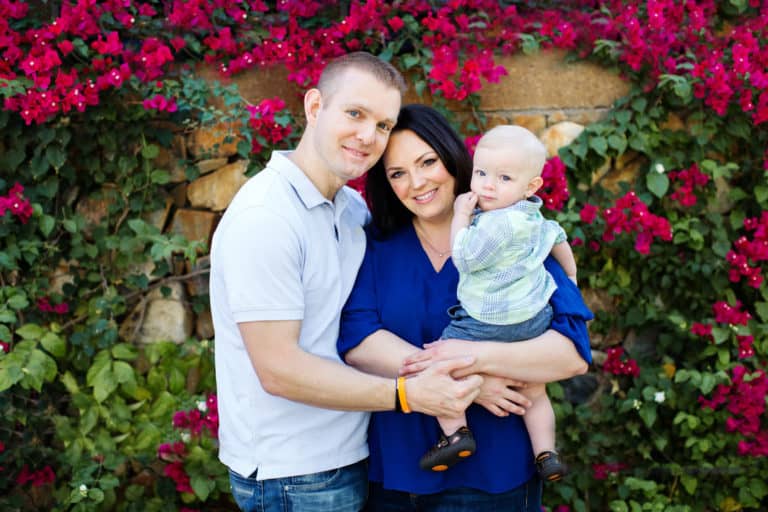 Michelle N. Ogborne is an Estate Planning attorney in Arizona with years of experience in helping families prepare for the future. Estate planning is one area of Michelle Ogborne's practice where she can help others protect themselves as well as the ones they love.
Professional Memberships:
Arizona Association for Conflict Resolution
Arizona Trial Lawyers Association
Wealth Counsel
To learn more about Michelle N. Ogborne, access her CV here.
HOW MUCH DOES ESTATE PLANNING COST IN PHOENIX, AZ?
In Phoenix, AZ, estate planning costs about $2,400, with average prices ranging from $800 to $4,000 in the US for 2019 according to CostHelper. Average hourly rates to hire an estate planning attorney is about $225 per hour, with average prices ranging from $150 per hour to $310 per hour. according to Lawyers.com and other sources.
The average cost for an estate planning lawyer to draft a will is about $1,100, with costs ranging from $1,000 to $1,200. The average cost for a living trust is about $1,350 with costs ranging from $1,200 to $1,500 according to Nolo. Learn more about the cost of estate planning.
*Disclaimer – These fees are always changing, and this is not an actual quote. If you need an experienced estate planning attorney contact Ogborne Law to start your initial consultation.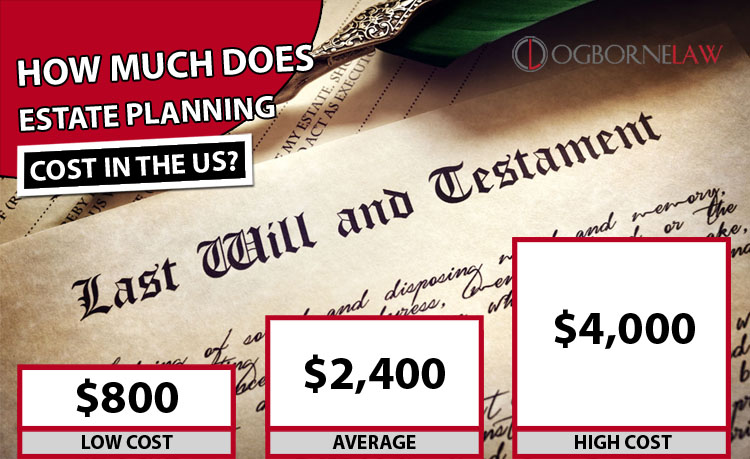 WHY IS ESTATE PLANNING IMPORTANT?
Estate planning is like car insurance – you need to have it before you need to use it. When you have an estate plan in place, you're giving your family the best possible tools to help them figure out what to do after you've passed away.
It removes the burden of dealing with complicated legal issues while coping with the pain of loss or having to make difficult decisions. Completing an estate plan with Ogborne Law creates a powerful tool that allows your family to competently handle what lies ahead without adding to their emotional strain.
Other reasons why estate planning is important include:
Peace of Mind – Creating an estate plan can give you peace of mind that your matters will be managed appropriately after you die.

Relieves Stress

– It can relieve some of the stress your loved ones will feel while grieving for you since they know you carefully considered how to handle your affairs.
Provides Clarity – Know what happens to your money and who it will help
Controls your assets – If you die without a plan and the court settles your estate, there may be unintended beneficiaries. Worse, people you care about may be excluded. How would you feel if your estranged father received a portion of your estate? What if the neighbor you've spent holidays and traveled with for decades was excluded?
It ends the war before the battle – Even loving and connected families fight. Your estate plan leaves no room for interpretation or confusion. Everyone will be aware of your decisions, even if they don't agree with them.
Protects your children – If both parents die before a child turns 18, the courts will decide who will raise your kids. That decision can be based on the nearest relative, not necessarily the most competent or loving relative or friend. Without an estate plan, your wishes will be insignificant, since no one is aware of them.
Reduces taxes – There are ways to reduce your beneficiaries' taxes. Without an estate plan, Uncle Sam, not your relatives, may get a big portion of your money.
WHO NEEDS ESTATE PLANNING?
Everyone needs estate planning, even if you are single. If you're single you might only need a will, financial and medical powers of attorney, and beneficiary designations. However, if you have children, you will need to name a guardian in your will. If you are wealthy, you might need a couple of trusts to control how your assets are managed, taxed, and distributed.
HOW TO FIND AN ESTATE PLANNING ATTORNEY
According to TheBalance, the best way to find an estate planning attorney is to:
Ask a Financial Advisor for Referrals
Ask an Accountant
Consult Multiple Attorneys
Contact Your Local or State Bar Association
Check Print, Radio, or TV Ads
Contact Probate Court
Use Google.com to search "estate planning near me"
Learn more about finding an estate planning attorney.
WHAT ESTATE PLANNING DOCUMENTS DO I NEED?
The most common estate planning documents you might need include:
Will
Trust
Power of Attorney (Healthcare)
Letter of intent
Guardianship & Beneficiary designations
Power of Attorney (Durable)
OGBORNE LAW ESTATE PLANNING PROCESS
Whether your situation is simple or complex, Ogborne Law focuses on understanding the unique needs of you and your family to ensure that your estate plan is comprehensive.

STEP 1 – ASSESS: We begin with an initial evaluation where we learn about your family dynamics and the key relationships that must be considered. We evaluate your assets and make sure that we have a comprehensive understanding of what you have and how it's held. And of course, we spend the time to learn about your goals and concerns.

STEP 2 – PLAN: Once we have the initial assessment with you, we get to work! During this step we will build out an estate plan that is structured to take into account your primary goals and concerns as it relates to your family, your assets, and your care.

STEP 3 – REVIEW: After the plan is built, we sit down with you to discuss your plan. Because it is your estate plan and it's important that it reflects your ultimate wishes, we take the time to educate you on the plan and make sure that you understand each piece of it. During this step we'll also address any changes that need to be made to ensure that it reflects any new events or additional considerations you may have had after our initial meeting.

STEP 4 – IMPLEMENT: This is the final step of the estate planning process where we will complete a review of the final documents for you and have you sign them. And because we understand that the estate plan also exists to help your family in the future, we're glad to meet with any member of your family to help them understand the scope and limits of each document so they have a comfortable understanding.

STEP 5 – ANNUAL CHECKUP: Many things can change in a year and your estate plan needs to reflect these changes in your life. That's why we recommend an annual check-up of your estate plan to make sure that nothing has significantly changed that will impact the effectiveness of the plan that has been put together. You don't want your family to get an unexpected surprise that could be avoided with an easy check-up.
START YOUR ESTATE PLAN TODAY
No one knows when tragedy is going to strike. Don't wait until it's too late to do anything about it. An investment in estate planning today will save your loved one's time, money, and emotional pain later. Let us show you how we can build an effective estate plan that will protect you, your family, and your assets from life's unexpected events.
OGBORNE LAW CAN HELP WITH ESTATE PLANNING IN PHOENIX, ARIZONA
Here at Ogborne Law, we are proud to include estate planning among our services. Your estate planning attorney will work closely with you to draw up all the documents you'll need to communicate your wishes to the court. We'll take the time to answer all of your questions and guide you through this important process. If you're ready to start your consultation with Ogborne Law, visit our Estate Planning Consultation request page.
The information you obtain at this site is not, nor is it intended to be, legal advice. You should consult an attorney for advice regarding your individual situation. We invite you to contact us and welcome your calls, letters, and electronic mail. Contacting us does not create an attorney-client relationship. Please do not send any confidential information to us until such time as an attorney-client relationship has been established.