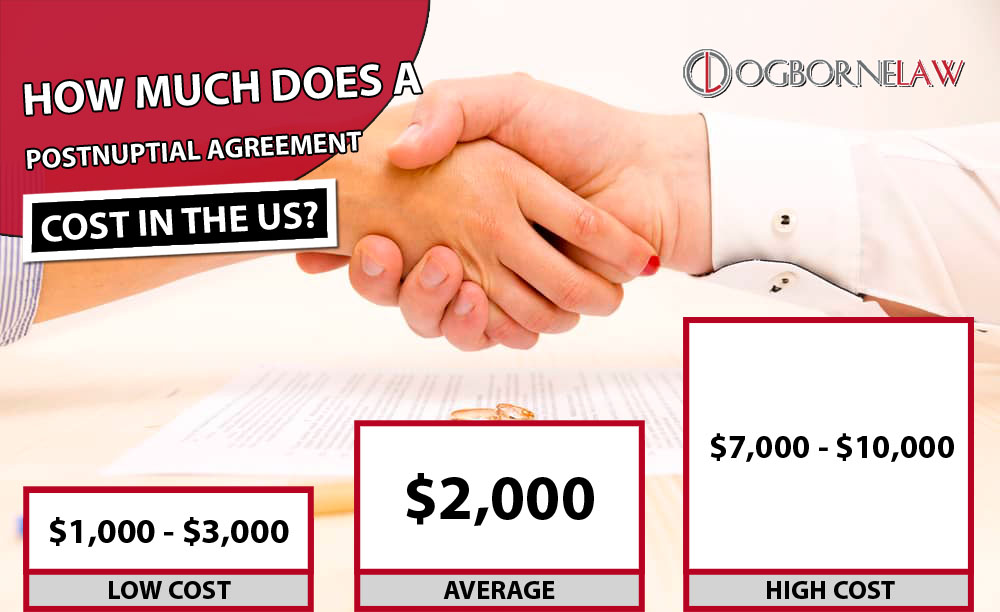 On average, a postnuptial agreement will cost about $2,000, with average prices ranging from $1,000 to $3,000. But – that's only the cost if your finances are uncomplicated. Couples negotiating complex issues, or who live in major urban areas, can expect to pay anywhere from $7,000 to $10,000 or more according to PostNuptialAgreement.org.
You can find do-it-yourself options for postnuptial agreements for about $50 or online services for $100 to $250, but having a lawyer draft the agreement is an absolute must if you want your agreement to be fair and stand up in court.
*Disclaimer – These fees are always changing, and this is not an actual quote. If you need an experienced postnuptial agreement attorney contact Ogborne Law to start your initial consultation.
Engaging with an attorney to protect your family is never an easy step. Whether you need to protect your family from the unthinkable or restructure your family through collaborative divorce, we're here to help. When you're ready to schedule a consultation with Michelle Ogborne, please visit the scheduling page to get started.
The information you obtain at this site is not, nor is it intended to be, legal advice. You should consult an attorney for advice regarding your individual situation. We invite you to contact us and welcome your calls, letters, and electronic mail. Contacting us does not create an attorney-client relationship. Please do not send any confidential information to us until such time as an attorney-client relationship has been established.