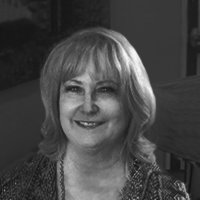 Are you trapped by old thoughts, behaviors, and habits? Is your past holding you back from your future? Too often people blame themselves for a lack of will power. I often hear from people, "If only I could get my $#!* together, I could achieve [fill in the blank]!" The truth is that will power is a cruel, damaging myth. A myth that convinces people that they can't have the lives they deserve because they're not good enough or strong enough.
The struggles people have today are based on subconscious beliefs about you and your place in the world. These beliefs get in the way of helping you achieve powerful communication and meaningful relationships between you and the people in your life. At Ogborne Law, we've chosen Sherry Gilbert at Healing Lives Hypnotherapy as a partner to help us with couples communications work. Sherry's process of helping people release and resolve the fundamental issues that are holding them back is simple and powerful. And because Sherry is familiar with Ogborne Law's processes with our clients, she is an integral part of all of our processes – particularly working with your children during complex issues like divorce. If you're tired of being stuck in a rut in your life and doing the same things over and over again, we recommend that you contact Sherry Gilbert at 602.788.6198.
About Sherry
Sherry Gilbert is a Certified Hypnotherapist with over 16 years experience. She has a Masters Degree in Holistic Health and is currently a PhD candidate in Holistic Health.
Sherry is certified through the International Association of Counselors and Therapists (IACT) and the International Medical Dental Hypnosis Association (IMDHA) as a hypnotherapist and a hypnotherapy instructor.
Sherry Gilbert was recently named the top hypnotherapist in the United States by a panel of her peers at the recent hypnotherapist conference.